The most comprehensive design and print software
The advantages of using this solution
Printing is automated
Limitation of input errors
Meets all types of needs and media
Labels, cards, barcodes, QR codes, etc.
New: decentralised printing
Interfaces with any ERP system
Quick to get started
Custom design and printing linked to your ERP
Loftware NiceLabel is a software dedicated to visual design and automated printing for all types of media. Edit and print your labels, cards or other media easily thanks to raw templates or pre-programmed masks. 
NiceLabel enables you to standardize your entire label printing process. Your employees will be delighted to save time with automatic printing and avoid data entry errors. It interfaces with any ERP system and allows for quick user training. NiceLabel's originality makes it accessible to companies of all sizes, from SMEs to large multinationals.
NiceLabel offers 2 types of deployments: private hosting and Cloud.
The 4 characteristics of the labelling management system :
Label design
Manual printing
Document management
Integrated printing
We are proud to be recognised as a Solutions Partner in the Loftware PartnerProgram.
As a Solutions Partner we have the ability to sell, configure, deploy and manage projects independently.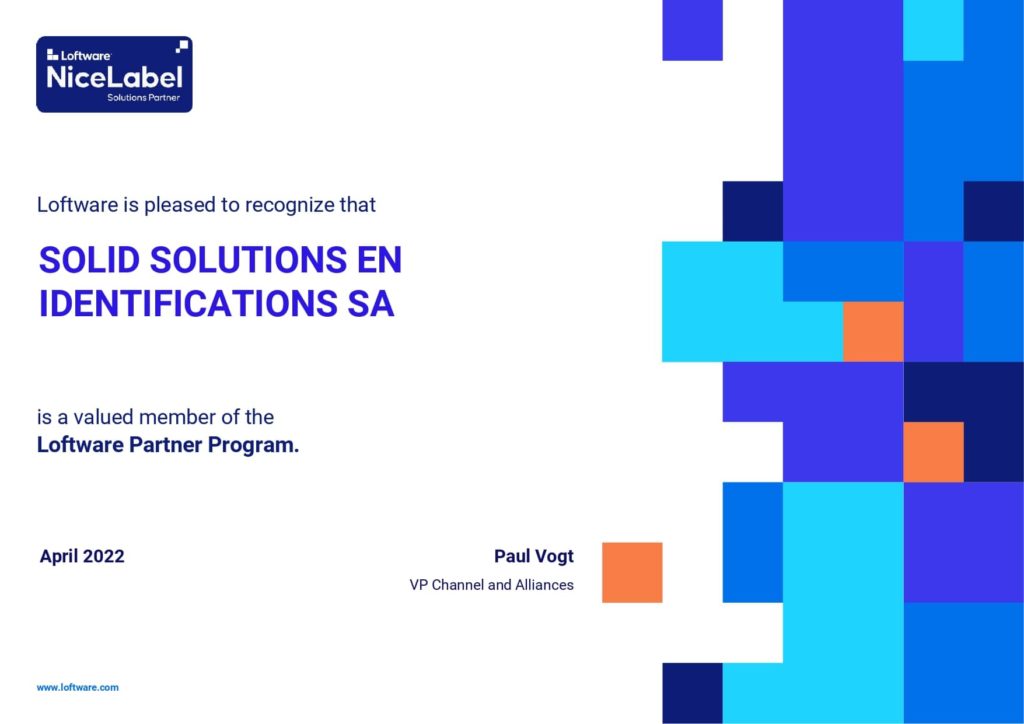 Loftware and NiceLabel join forces!
Loftware and NiceLabel join forces to extend their global leadership in labeling and artwork management