Focus on the core of your business: health!
Spend more time with your patients
The world of healthcare is rapidly evolving and modernizing to meet today's challenges. The management of patients, samples, inventory and equipment is essential both to ensure that every procedure is carried out as planned, and to ensure efficient flow control.
Our areas of expertise: optimization of central and pharmacy inventory movements, real-time knowledge of patient data, patient identification and inventory management. inventory management. Our solutions simplify your tasks and save you time and energy, thanks to digitalization and new identification technologies.
This sector has a high demand for new technologies and has been a focus for Solid since 1998. Our tailor-made approach has enabled us to develop trusting relationships with many leading hospitals and clinics.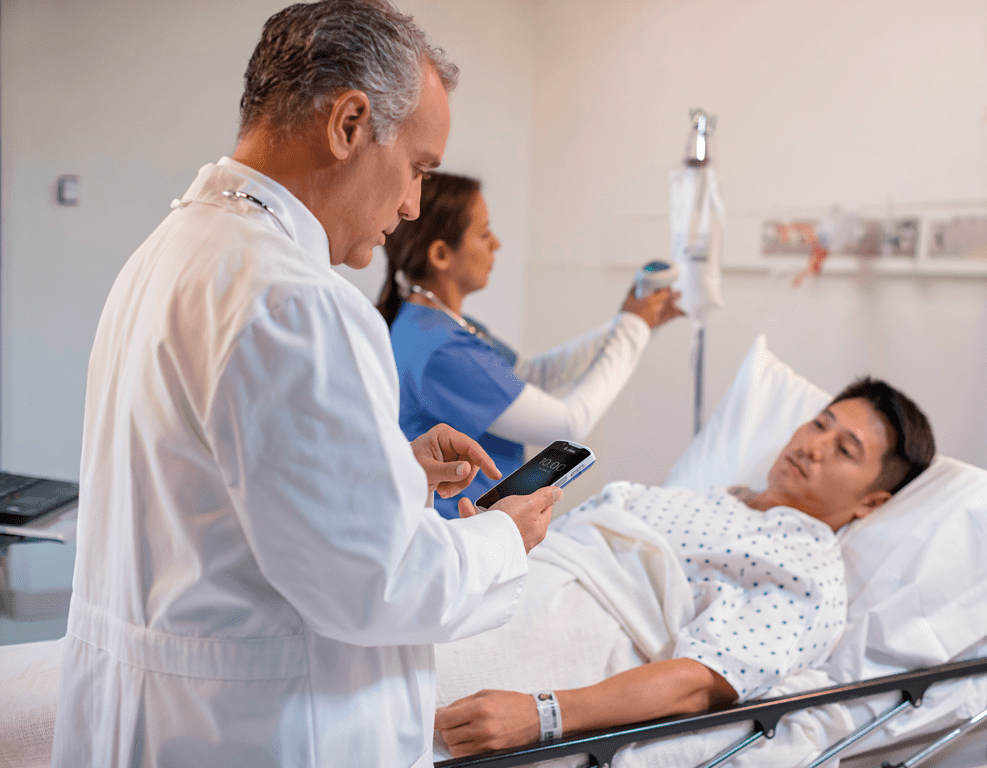 Take control of your assets!
With barcode, RFID or beacon technologies, identify and track your assets with stock transfer, maintenance, inventory and cleaning capabilities.
Digital management of documents and physical archives!
Borrowing, consulting, returning and inventorying, keep track of the flow of your documents and never lose them again.
Devote 100% of your time to your patients!
Automated analysis and management of your stock of medicines and medical services provided to customers.
The most complete design and printing software!
Create, design and print your product labels with this software. Interfacing with any ERP, it allows the automation of your printing.
Time tracking in ambulatory surgery - RFID technology at the service of the medical field
MV Santé is a private company that has specialized in outpatient surgery for nearly 20 years. With 4 clinics throughout the French-speaking part of Switzerland, with 15 operating rooms, they perform approximately 25,000 operations per year in all surgical fields. MV Santé has developed its own system called "e-chir" which supports and digitizes its procedures and data collection in order to continuously improve its processes and the use of its resources.

MV Santé provides almost all of its services on an outpatient basis and is essentially subject to the TARMED tariff. This tariff is regularly revised downwards and forces MV Santé to optimize its procedures, its work organization and its resources.