Geolocate your products in real time
The advantages of using our solution
Real time knowledge of all products, liquid or solid, present in the cabinets
Identify the exact position of your products to the centimeter
Measurement of the residual liquid level of products on the shelves
Information on possible incompatibility between two products close to each other
Save time in accessing information
Global traceability, verification of the cold chain and storage conditions
The solution that puts your products in the spotlight
Our digital solution for automated management and traceability using UHF & NFC RFID technologies allows you to track the movement of your inventory throughout its life cycle. SolSpot has been designed for a total automation of your inventories in one click. Integrated in your security cabinets or on your shelves, intelligent trays equipped with NFC technology allow the individual identification of each of your products, their location to the centimeter and their percentage of use in the case of liquid products.
Equipped with NFC tags, each product/vial is uniquely identified. The trays are integrated into the shelves of each cabinet. As soon as one of the bottles is moved or taken out to be used, its movements are automatically notified in our system. The residual liquid level is also measured fully automatically.
The solution consists of:
a mobile application to allow field operators to view the bottles they need
a back office for the administrative management of flows. Each product and its specific details are listed in a unique way in order to provide a general vision of all the information concerning it in real time.
Browse the SolSpot brochure
This brochure has been specially designed to provide you with all the information you need and to show you how our solution can transform your inventory management.
You will find answers to all your questions and details on how to get started with SolSpot.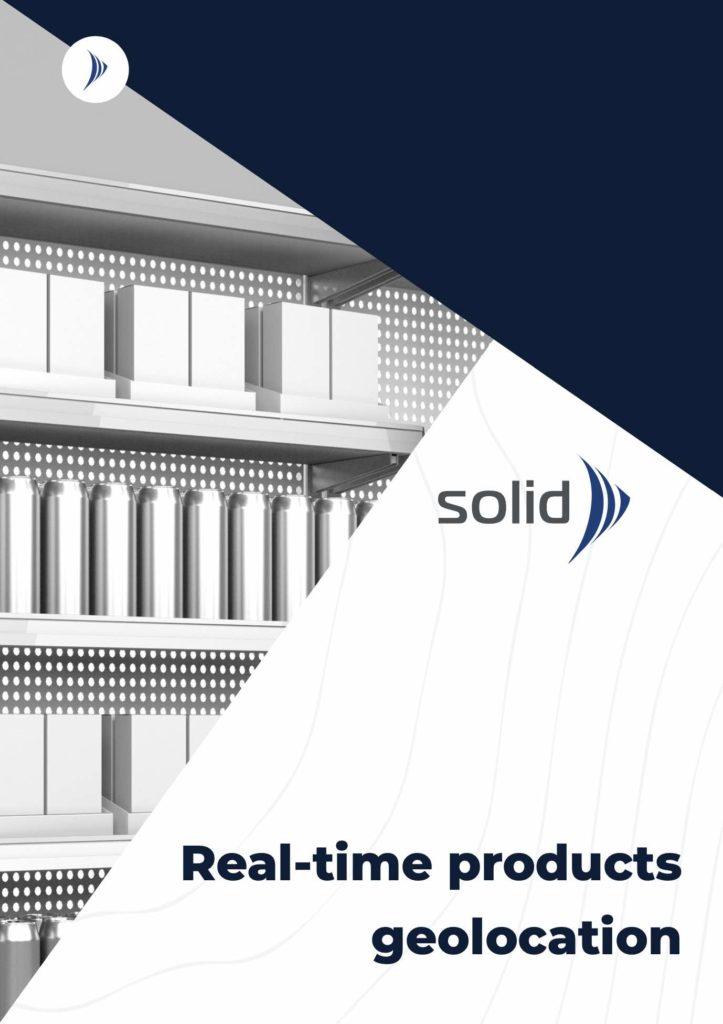 The mobile data capture application (barcode/RFID). This solution enables better communication between ERP and logistics to facilitate the exchange of information within the company. Capture information at the source and transmit it in real time to your entire company. Increased productivity, fewer errors, better stock management, guaranteed ROI!