Digital management of documents and physical archives
The advantages of using our solution
Location of borrowed documents
Securing the archiving of technical documents
Time saving
Accuracy of data
Real-time information
Traceability of documents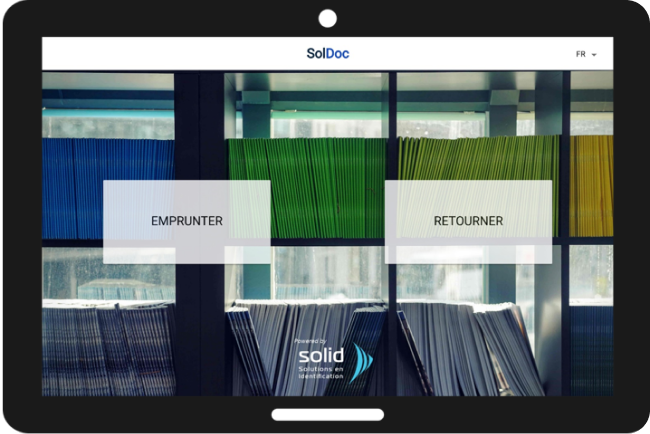 Better management of
your documents
SolDoc is a digital solution for the management of borrowed and returned physical archives. It allows for secure tracking and tracing of documents. Based mainly on RFID technology, it automates movements and optimises working time. Composed of RFID antennas, a web portal and a mobile terminal, this reliable and efficient solution with the "Swiss Made Software" label centralises and consolidates all the vital information for your company and makes it accessible to all the desired employees.
Designed and thought out for users, it is extremely easy to learn without disrupting their daily lives. Moreover, as the solution is modular, it can easily be adapted to the needs and environment of our customers. To find out more, our specialists are at your disposal.
Discover our solution using RFID technology and allowing the management of documents and archives in a digital way. Efficient, functional and easy to use, you will save time and adopt it in record time.